Our contribution to the Oslo Barcode
The A 14 building – with its gable of vertical travertine stone and glass bay windows – acts as a mediator between the current Oslo Atrium building in the  west and the taller Bjørvika buildings in the east, all facing the Dronning Eufemias Avenue.  It sits as a small and prominent jewel amongst its larger neighbours. By using a kindred formula to the Oslo Atrium building – designed by NIELSTORP+Architects in 2003 – the building contributes to a concurrent neighbourhood. The curved facade facing the Oslo Atrium assure good views from the office wings of both A 14 and Oslo Atrium and allows daylight into them. A small public plaza is incorporated between the two buildings.
The part of the ground floor facing the Dronning Eufemias Avenue is dedicated for café or restaurant use to contribute to the street life in the area. The floors above are designed for office and conference use, whilst the roof terrace – with spectacular views to the Oslo fjord – is passionately designed as a prominent area for summer gatherings.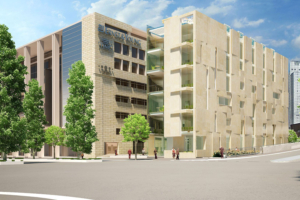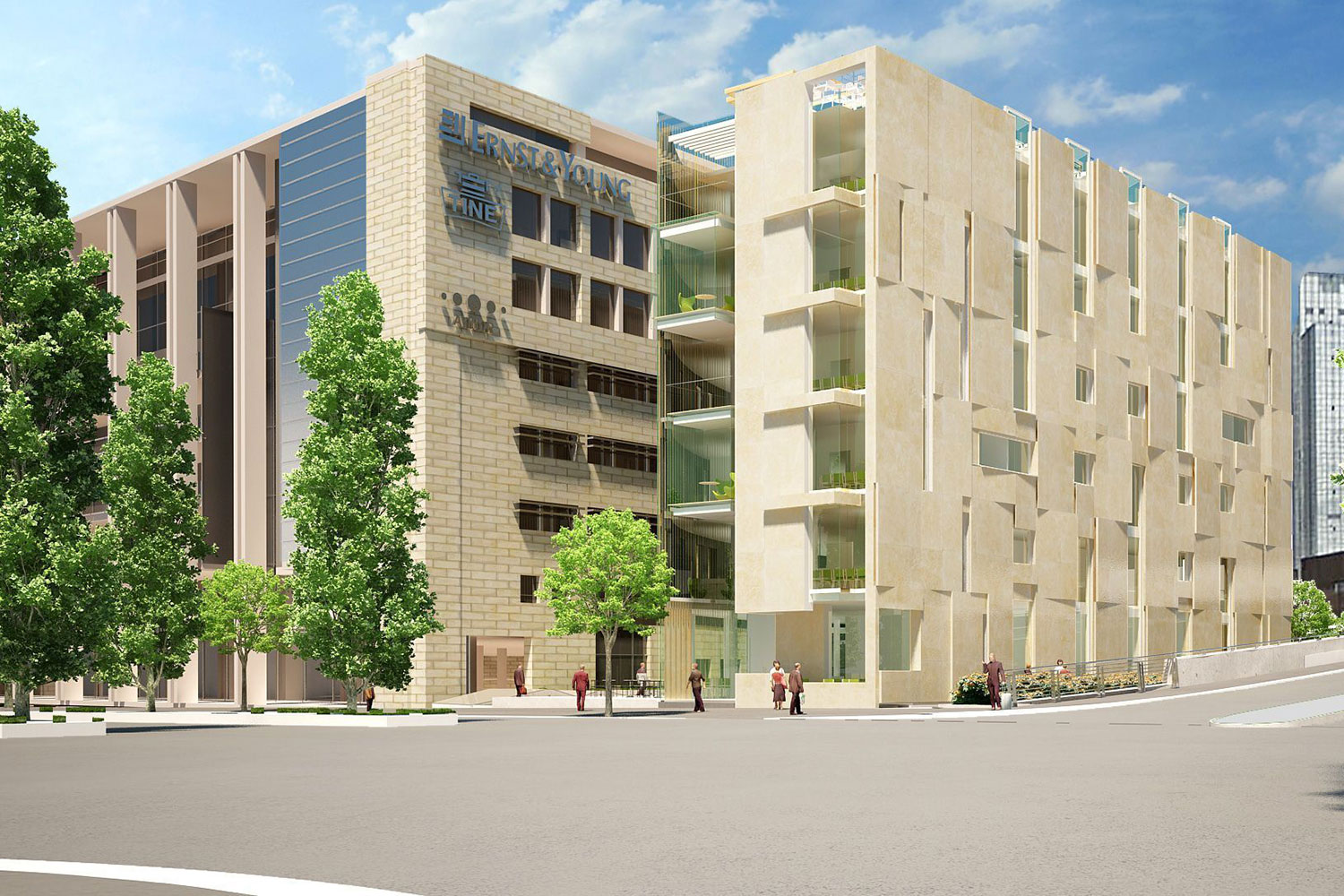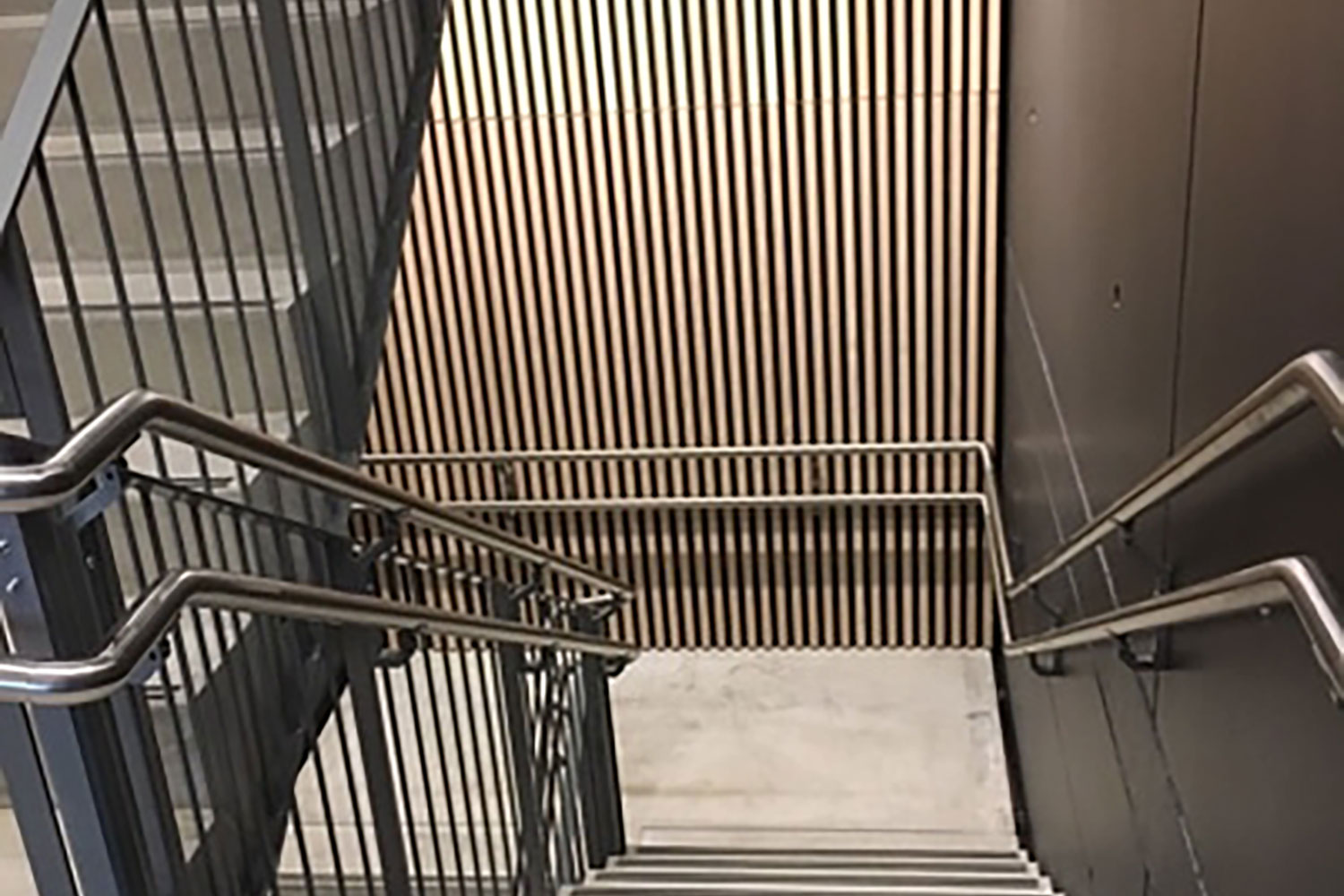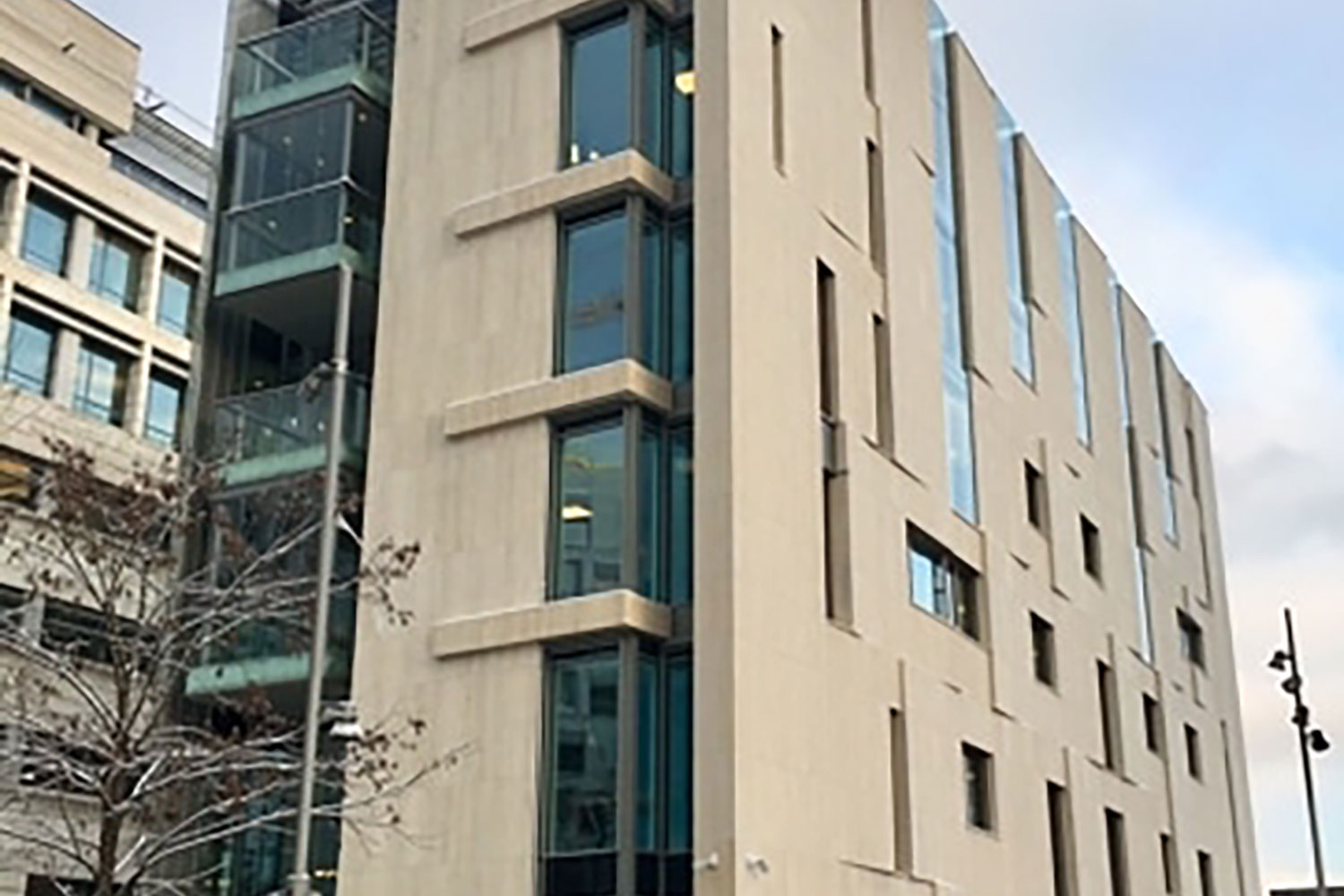 https://www.bygg.no/article/1343510
http://www.fylketbygges.no/prosjekt/tabid/309/Article/1396/A-14-Nytt-kontorbygg-i-Bjrvika.aspx